The team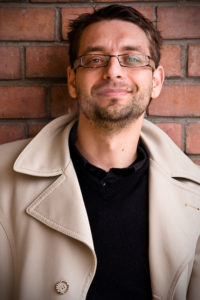 My name is Balazs Bodo, and I am the PI of this project. I'm a research scientist at the Institute for Information Law, University of Amsterdam.  I am a 2 time Fulbright Scholar (2006-7, Stanford University; 2012 Harvard University), and a former Marie Skłodowska-Curie fellow (2013-15). I have a strong interdisciplinary background, Having a degree in Economics (MSc, Corvinus University, 1999), and a PhD in Media Studies (ELTE, 2011). In recent years I have worked on copyright piracy, and algorithmic information personalization.
Find me on the IViR website, on UvA, on Twitter, on ORCID, on SSRN, and on my personal webpage.
—
João Pedro studied Law at the Universidade Nova de Lisboa. He subsequently conducted Post Graduate Studies at the Law School of the Universidade de Lisboa, first in Commercial Companies Law and then in Information Society Law, Copyright and Electronic Commerce. He went on to take an LL.M. degree in Intellectual Property and Competition Law at the Munich Intellectual Property Law Center in Germany (Ohem Prize recipient). Prior to joining IViR, he worked extensively in the intellectual property and information technology areas in Portugal, both as a lawyer and as legal counsel. João Pedro conducted his doctoral research between 2012 and 2016 at the IViR and, from August to December 2014, he was a Visiting Researcher at UC Berkeley, School of Law. His dissertation, entitled "Copyright in the Age of Online Access: Alternative Compensation Systems in EU Copyright Law", was published in 2017 in the Kluwer Information Law Series. João Pedro is currently a Postdoctoral researcher and lecturer at the IViR, where he focuses on information law matters, including intellectual property and the application of copyright in the online environment. He is a permanent contributor to the Kluwer Copyright Blog and most of his publications are available on the list below or on his SSRN author page.
—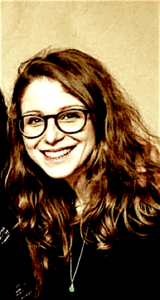 I am Valeria Ferrari, PhD candidate at the IViR, UvA. In 2017 I obtained a Law degree from the University of Trento. My thesis on Internet Service Providers' criminal liability is based on my research experience at eCrime – ICT, Law and Criminology, research institute of the University of Trento (2016-2017). At the University of Bologna (2017-2018) I focused on digital evidence and protection of fundamental rights in the context of digital forensic investigations. Within the Blockchain&Society Policy Research Lab I will analyse enforcement-related issues of blockchain-based applications. Beside my academic activities, I am founder and content manager of BlockchainTalks, a monthly conference located in Amsterdam aimed at spreading awareness on the impact of blockchain technologies.
—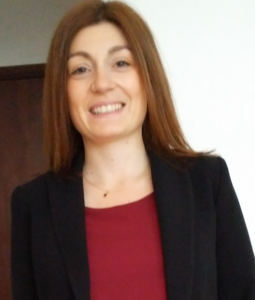 Alexandra Giannopoulou is a postdoctoral researcher at the Blockchain and Society Policy Lab at the Institute for Information Law (IViR), University of Amsterdam. She is an associate researcher at the Institute for Communication Sciences (ISCC) in Paris, within the research group Information and Commons Governance and she has also worked as a research fellow at Humboldt Institute for Internet and Society (HIIG) in Berlin. Alexandra Giannopoulou is a graduate of the Aristotle University of Thessaloniki and of the University of Paris West Nanterre La Defense. She holds a PhD from the Center for Legal and Economic Studies of Multimedia (CEJEM) at the University of Paris II Pantheon-Assas, which was presented on December 2016. Her PhD thesis entitled "The Creative Commons licenses" and supervised by Professor Jérôme Huet evaluates the legal status of the Creative Commons licenses on an international, European and national scale and assesses the effects of Creative Commons (as a transnational copyright management system) to reforms of the current normative framework. During her doctoral studies, she was a visiting researcher at Stanford Law School supervised by Professor Paul Goldstein (2012) and a junior lecturer (ATER) at the University of Paris Ouest Nanterre la Défense (2014-2016).
---